About |
Our Team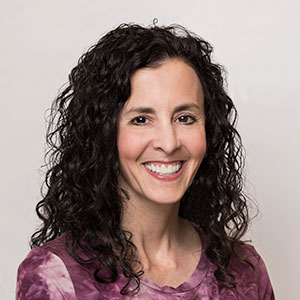 Alyson G. Shaffer, M.Ed., BCBA
Alyson has been in the field of special education for 30 years. She double majored in education and special education at Simmons College in Boston. Several years later she earned a Master's degree in Special Education Administration from Lesley University. After moving to the Carolinas in 1995, she decided to pursue another degree in Applied Behavior Analysis from The University of North Texas.
Alyson is a very passionate person who truly believes in making each person reach his or her highest possible potential. Alyson has 2 sons (Casper and Hugo) who are her inspiration and who have helped her to become the best woman she can be. Alyson believes in paying it forward and in treating every individual the way that he or she deserves to be treated. It is her mission to make a difference in each of her client's lives.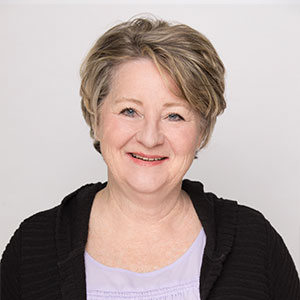 Latrelle Rogers, M.A., BCBA
Latrelle is a Board Certified Behavior Analyst (BCBA) who obtained her undergraduate degree in Psychology from Salisbury State University in Maryland, and a Master's in Applied Behavior Analysis from the University of Houston-Clear Lake.  During her Master's studies, she completed an internship with the Texas Young Autism Project under the guidance of Gerald Harris, PhD, BCBA-D.  She continued with TYAP as a Team Lead, working with children diagnosed with Autism and other developmental disabilities, in both in-home and clinic-center based services.  During this time, she presented at the annual ABAI Conference on the topic "A Comparison of Two Different Approaches to Teaching Assertiveness to Young Children with Autism."  Her background also includes working with children and families involved in foster care and the juvenile court system.  Prior to her employment with Solving Autism, Latrelle worked for a community service board in Virginia where she was the Supervisor for Developmental Disabilities, Case Management and Behavioral Therapy Services, as well as a Positive Behavior Support Facilitator (Certified).  Latrelle has been involved with families diagnosed with Autism for more than 30 years and has witnessed the positive life changes that ABA provides.  Latrelle is married, has two children and three grandchildren.  She is also a licensed private pilot and hopes to pass on the love of flight to her grandchildren or anyone else willing to listen!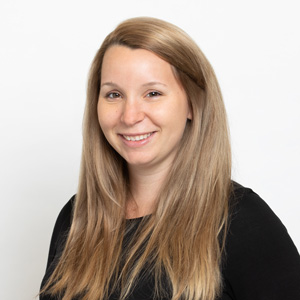 Staci Kolko, MS ED, BCBA
Staci is Board Certified Behavior Analyst (BCBA). She earned her bachelors in Special Education K-12 and General Education K-6 from the University of Hartford in Connecticut and a Master's of Special Education for Individuals with Severe Needs from Simmons College in Massachusetts. She also earned her Master's in Applied Behavioral Analysis from Penn State University in Pennsylvania and completed her Organizational Behavioral Management Certificate from Florida State University. During her Master's, Staci worked in a residential program specifically helping individuals with Autism and other related disorders. She also had the opportunity to move abroad to the United Arab Emirates to work at the company's clinic, where she helped train local teachers in the field of ABA. Previous to working at Solving Autism, Staci worked in the public-school system serving as a coordinator and assessor for Children with Exceptional Needs K-6.
Staci is dedicated to working with families and communities of Exceptional Children and Adults to help improve the services, awareness, and overall research. She hopes to continue positively impacting the lives of these individuals, just as they have impacted her own. Staci is married and has one cat. She enjoys hiking, water sports, and coaching soccer.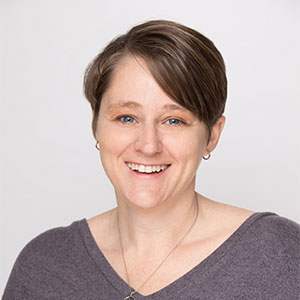 Memory Baker
A native of South Carolina, Memory earned a Bachelor's degree in Sociology and Criminology from Winthrop University and a Bachelor's in History from Ashford University. Memory served as a Special Education teacher in Union County, NC for 7 years after graduating college. In 2005, she began working with a local provider agency as a Qualified Professional, providing in-home services for families on the Innovations Waiver. Solving Autism, recruited Memory in 2014 to serve as the Office Manager and help grow the business. Memory is currently providing direct ABA service while also serving a variety of other roles including learning how to complete assessments, develop reports, and program development. She is currently enrolled in a program to become a board certified behavior analyst (BCBA).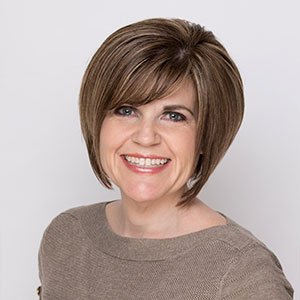 Renee DiLiegro
Renee is the office Manager at Solving Autism. She has several years of experience working with children who have a variety of learning differences and special needs. She also has two children of her own; one of which is developmentally delayed. Renee sees the challenges her son faces on a daily basis and wanted a career where she could do something to help other children and their families. She loves to see kids grow and succeed. Renee has a Bachelor's degree in Psychology and a Master's degree in Human Resources.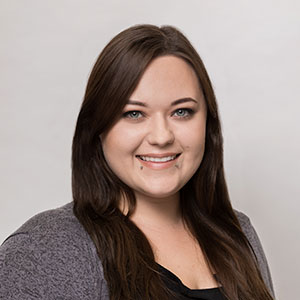 Kayla Acker, RBT
Kayla has worked for Solving Autism for over 5 years, enhancing the lives of children on the Autism Spectrum. Her love and enthusiasm for working with children is evident in her ability to gain attention and trust and to help these children reach their fullest potential. Kayla is a native of Charlotte. She enjoys hiking and spending time with her fiancé, Alex. She has six fur-babies (3 dogs and 3 cats).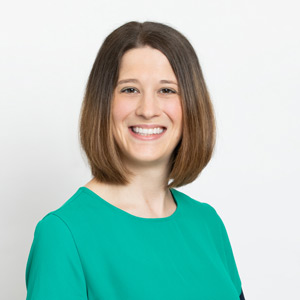 Robyn Braswell, RBT
Robyn was born and raised in the beautiful mountains of North Carolina. She enjoys the outdoors, spending time with friends and family, doing puzzles and reading. She has her Associate Degree and Bachelor of Sciences Degree in Elementary Education. After working as a one-on-one aide with an Autistic 5th grader, she discovered that was her passion. What she loves the most about working at Solving Autism is the open communication and support between everyone and the endless opportunities to be creative and to grow as a therapist. Robyn looks forward to not only learning and growing herself, but also in helping to make a difference in each child's life.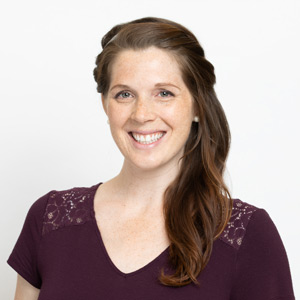 Courtney Clasper, RBT
Courtney moved to North Carolina from New York Long Island where she obtained a Bachelor's degree in Psychology with a Minor in Psychology of the Exceptional Child at SUNY Cortland in 2010. For approximately 10 years, she worked with typically developing children, children on the autism spectrum and children with special needs in a variety of settings. She has also provided swim lessons through American Red Cross, worked doing respite care, day care, dog training, and has also worked as a teacher assistant in a classroom using the strategies of Applied Verbal Behavior. She has been with Solving Autism for 2 years. She values working with members of a team and is a strong supporter of teaching through motivation and reinforcement. She looks forward to continuing her education to one day become a BCBA, helping individual and their families achieve the best quality of life and discover their full potential.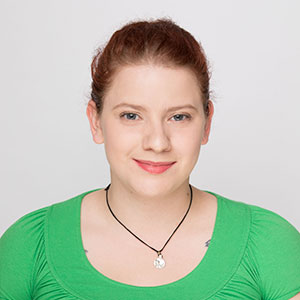 Ariel Duke, RBT
Ariel is a graduate of UNC-Charlotte with a background in secondary education and she has recently started in a master's degree program to obtain her BCBA certification. She made the decision to switch professions because she wanted to feel like she was making a more significant impact on her students. She loves being able to work in the one on one setting Solving Autism has provided. Ariel has extensive experience with children who have significant behavioral challenges and always maintains a calm demeanor.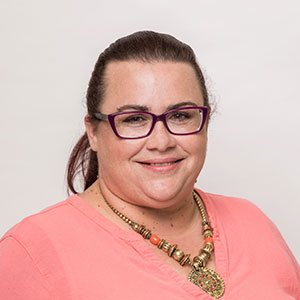 Nikki Henson, RBT
Nikki Henson has a Bachelor's degree in early childhood development with an emphasis in special needs from UNC Charlotte. She taught in inclusive classrooms in early intervention for 10 years. She has been working with Solving Autism for two years now and absolutely loves the teamwork and being able to support the children and their families. Nikki's creativity brings much joy and energy to her students.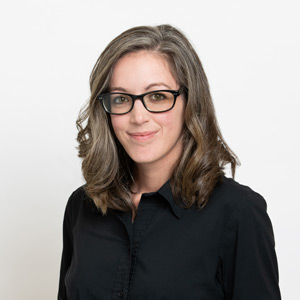 Tara Poulos, RBT
Tara became a part of Solving Autism after she experienced first-hand how ABA worked when her own son was diagnosed and began receiving ABA therapy at just 18 months of age. She learned hands on as a parent absorbing all of the information as it applied to her own child and she remembers enjoying all of the victories along the way. Tara enjoyed watching what ABA could do, she decided to share the experience with other families who will also come to understand how wonderful it is to watch your child meet even the simplest milestones! Tara is working on her undergraduate degree in Psychology through Central Piedmont Community College. Tara became a certified RBT in January of 2018. She plans on continuing her work as an RBT with Solving Autism, while furthering her education and is looking forward to sharing victories with each of her clients.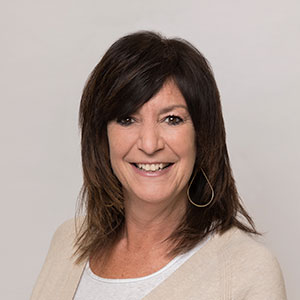 Lisa S. Cook, MA, ITFS
Lisa earned her bachelor's degree from The University of Maryland in Special Education and went on for her Master's degree in Special Education as well through Hofstra University. Native New Yorker, she moved to North Carolina in 2008 and has been working in the field of Special Education for over 30 years. She has worked the gamut of disabilities with children and adults. She works as an early intervention specialist for North Carolina and has also provided ABA therapy with us here at Solving Autism since 2017. Lisa has a strong passion for teaching and making a difference in the lives of individuals with special needs and their families! She has two grown children, who are her pride and joy and deemed her most proud accomplishment.
Emily Policastro
Emily graduated from UNC Charlotte with a Bachelor's degree in Psychology and a minor in Sociology. She has a strong passion for working with children and believes in helping others discover their strengths. Emily is a native of North Carolina. She enjoys hiking, camping, swimming, and nature as well as spending time with her fiancé, Chris, and her fur-baby, Sophie.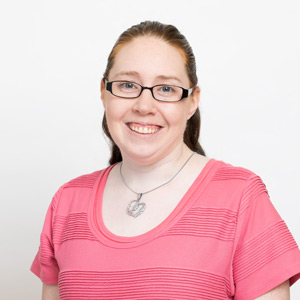 Katrina Fetherolf
Katrina lives in Rock Hill, South Carolina with her husband and children. Originally from Ohio, her family moved to The Carolina's in 2013. She has her Master's in Rehabilitation Counseling from the University of Kentucky, and started working in the field of ABA in 2009 at a center for Autism. She enjoys working with different age groups, and helping to prepare students for life and social skills after school. Katrina joined Solving Autism if 2018, and has enjoyed working with the clients and families in a one-on-one setting. Katrina has many interests in life, but her passions are sewing, reading and bowling.