About |
Our Team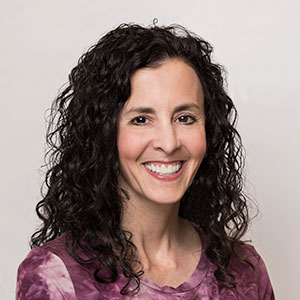 Alyson G. Shaffer, M.Ed., BCBA
Alyson has been in the field of special education for 30 years. She double majored in education and special education at Simmons College in Boston. Several years later she earned a Master's degree in Special Education Administration from Lesley University. After moving to the Carolinas in 1995, she decided to pursue another degree in Applied Behavior Analysis from The University of North Texas.
Alyson is a very passionate person who truly believes in making each person reach his or her highest possible potential. Alyson has 2 sons (Casper and Hugo) who are her inspiration and who have helped her to become the best woman she can be. Alyson believes in paying it forward and in treating every individual the way that he or she deserves to be treated. It is her mission to make a difference in each of her client's lives.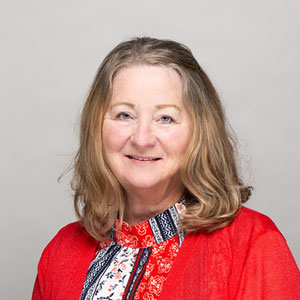 Latrelle Rogers, M.A., BCBA
Latrelle is a Board Certified Behavior Analyst (BCBA) who obtained her undergraduate degree in Psychology from Salisbury State University in Maryland, and a Master's in Applied Behavior Analysis from the University of Houston-Clear Lake.  During her Master's studies, she completed an internship with the Texas Young Autism Project under the guidance of Gerald Harris, PhD, BCBA-D.  She continued with TYAP as a Team Lead, working with children diagnosed with Autism and other developmental disabilities, in both in-home and clinic-center based services.  During this time, she presented at the annual ABAI Conference on the topic "A Comparison of Two Different Approaches to Teaching Assertiveness to Young Children with Autism."  Her background also includes working with children and families involved in foster care and the juvenile court system.  Prior to her employment with Solving Autism, Latrelle worked for a community service board in Virginia where she was the Supervisor for Developmental Disabilities, Case Management and Behavioral Therapy Services, as well as a Positive Behavior Support Facilitator (Certified).  Latrelle has been involved with families diagnosed with Autism for more than 30 years and has witnessed the positive life changes that ABA provides.  Latrelle is married, has two children and three grandchildren.  She is also a licensed private pilot and hopes to pass on the love of flight to her grandchildren or anyone else willing to listen! She is currently our Assistant Clinic Director at The Fort Mill Clinic.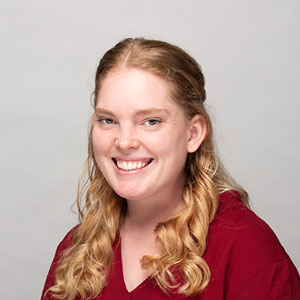 Savannah Hellewell
Savannah has been with Solving Autism for four years. Prior to joining our team, she worked with non-profit companies providing in-home care and community integration services for children and adults with autism. She attended the University of North Carolina at Charlotte studying Special Education. She began her career with us as a Registered Behavior Technician, providing in-home services for a variety of learners.
Savannah joined our clinical team upon the opening of Spectrum Academy in 2020. She strives to ensure that each learner is reached through their specific interests and skills. This passion to create a fun and meaningful ABA experience for learners has led her to her role of leading group activities throughout the day for our learners at Spectrum Academy. She shares this passion with the community through managing our social media and organizing company events.
Savannah is married and has two cats. During her free time, she enjoys crafting, cooking, and playing board games.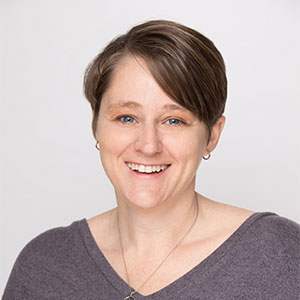 Memory Baker
A native of South Carolina, Memory earned a Bachelor's degree in Sociology and Criminology from Winthrop University and a Bachelor's in History from Ashford University. Memory served as a Special Education teacher in Union County, NC for 7 years after graduating college. In 2005, she began working with a local provider agency as a Qualified Professional, providing in-home services for families on the Innovations Waiver. Solving Autism, recruited Memory in 2014 to serve as the Office Manager and help grow the business. Memory is currently providing direct ABA service while also serving a variety of other roles including learning how to complete assessments, develop reports, and program development. She is currently enrolled in a program to become a board certified behavior analyst (BCBA).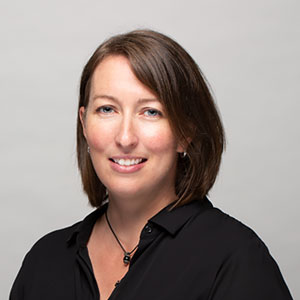 Carrie Funderburgh
Carrie Funderburgh stepped into the Hiring Manager role in the spring of 2021. She began her ABA career with Solving Autism as a Registered Behavior Technician in 2019. Carrie has a B.A. in Psychology with an Early Childhood Concentration from Christopher Newport University in Virginia. Before transitioning into ABA, Carrie spent more than 15 years in the Early Childhood Education field holding various teaching, mentoring and school administration roles. Carrie is passionate about blending her previous roles in order to provide highly individualized support and skill building for each learner. She is proud to play a role in selecting and training qualified RBT's to join the Solving Autism team.
Carrie is originally from Blacksburg, VA. She grew up immersed in Equestrian and Agricultural experiences through her family's dairy and horse farms. In her spare time, Carrie enjoys being outside and spending time with her husband (CK), daughter (Camryn), and son (Carson).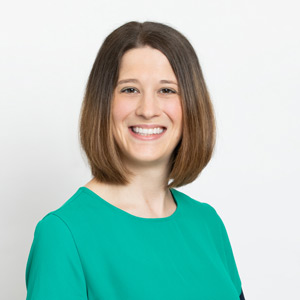 Robyn Braswell, RBT
Robyn was born and raised in the beautiful mountains of North Carolina. She enjoys the outdoors, spending time with friends and family, doing puzzles and reading. She has her Associate Degree and Bachelor of Sciences Degree in Elementary Education. After working as a one-on-one aide with an Autistic 5th grader, she discovered that was her passion. What she loves the most about working at Solving Autism is the open communication and support between everyone and the endless opportunities to be creative and to grow as a therapist. Robyn looks forward to not only learning and growing herself, but also in helping to make a difference in each child's life.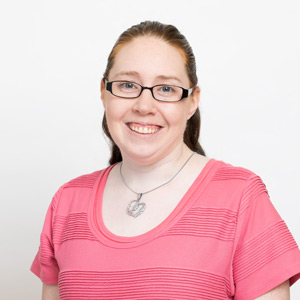 Katrina Fetherolf, RBT
Katrina lives in Rock Hill, South Carolina with her husband and children. Originally from Ohio, her family moved to The Carolina's in 2013. She has her Master's in Rehabilitation Counseling from the University of Kentucky, and started working in the field of ABA in 2009 at a center for Autism. She enjoys working with different age groups, and helping to prepare students for life and social skills after school. Katrina joined Solving Autism if 2018, and has enjoyed working with the clients and families in a one-on-one setting. Katrina has many interests in life, but her passions are sewing, reading and bowling.