Back to Blog Home
Behavioral Health Center of Excellence (BHCOE) Accreditation (bhcoe.org)
March 25, 2021
Solving Autism has been busy working towards accreditation as a Behavioral Health Center of Excellence. Behavioral Health Center of Excellence (BHCOE) is an international accrediting body created to meet accreditation needs specific to the delivery of behavior analysis. The BHCOE's accreditation requirements and standards undergo regular review according to American National Standards Institute requirements for standard development. The hallmark of this process ensures that standards are developed in a manner that is equitable, accessible, and responsive.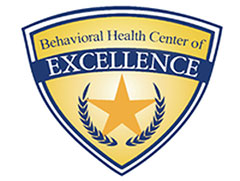 BHCOE Accreditation is a certification given to an applied behavior analysis organization once it has demonstrated it has met and continues to meet an assortment of standards as determined by an independent third-party evaluator.
Solving Autism continues to strive to stand out and above all other ABA companies in the greater Charlotte area. We are working hard to ensure that all of our policies and procedures are developed to meet BHCOE's standards. Providing our families with quality ABA services is our number one priority.
An ABA company has to have a clinic location in order to become credentialed with BHCOE. Now that we have our first clinic, located at 7809 Sardis Road in Charlotte, we are able to pursue accreditation. You may notice some new items and some new forms as we make some changes in our policies and procedures. Each client who receives home based services will now have a student focused notebook in the home with information specific to the student. It will include an "All About Me," page which will help anyone who may be filling in to sub with that student. We will soon be conducting "Home Safety Checks," to ensure that each client's home meets the safety requirements to provide a clean and safe home for the learner. All staff are currently in the process of becoming First Aid and CPR certified. All staff will also go through a federal background check, not just a local background check. Staff members will receive annual surveys so that they have a voice about their position. Parents will also receive an annual survey to have to express their opinions as well. We have also instituted a new Registered Behavior Technician (RBT) training protocol to help ensure a faster and smoother hiring process for new RBT's as well as more comprehensive training.
"Our research found that parents of children with autism and related disorders utilize on average six service providers for their child (before finding one that is effective). We are hoping that the BHCOE distinction will only help us to continue to stand out as an organization that cares about quality, client and family satisfaction and staff satisfaction.
The BHCOE Accreditation represents a company that scales with integrity and sustainability, and that offers client satisfaction and effective treatment at the forefront.  All of us at Solving Autism want to thank you in advance for your patience and support as we move through this process. Feel free to reach out to the owner, Alyson G. Shaffer, M.Ed., BCBA or the office manager, Memory Baker, if you have any specific questions regarding the accreditation process.
« Parent Group Training is Coming Soon
Solving Autism, LLC is proud to be co-hosting a series of webinars with Ryan Platt, CEO and Founder of A Special Needs Plan »