Back to Blog Home
Group Parent Training Reminder
November 12, 2021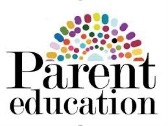 Please remember that Solving Autism is now offering Group Parent Training the 2nd Saturday of every month from 1:00-2:30 at Spectrum Academy, located at 7809 Sardis Road in Charlotte.
We are following all safety protocols for Covid, including staying 6 feet apart and wearing masks.
If you are not comfortable attending a group event, you may log into the training via zoom.
Please contact your BCBA if you have any further questions, or Latrelle Rogers, our Training Coordinator.
Latrelle can be reached at Latrelle@solvingautism.com
« 5 Foods That Can Make Autism Worse
5 Facts about Autism that will Blow Your Mind »